Information on Sri Sathya Sai Super Specialty Hospital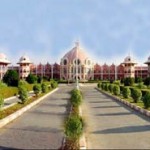 The Sri Sathya Sai Institute of Higher Medical Sciences (SSSIHMS), Prasanthigram, along with the sister institution in Whitefield, Bangalore, stands out as a beacon of hope for the thousands of people in dire need of super speciality health care putting into practice the principles of human values as laid down by Bhagavan Sri Sathya Sai Baba. The 300-bed SSSIHMS, Prasanthigram, was completed within a year in 1991, with the blessings of Bhagawan Baba. It is one of those few hospitals in the world where a patient gets unmatched treatment, provided by a dedicated team of highly qualified medical professionals totally free of cost.
Download this Information Brochure and please share it with anyone in need of medical services.
Sai Ram.