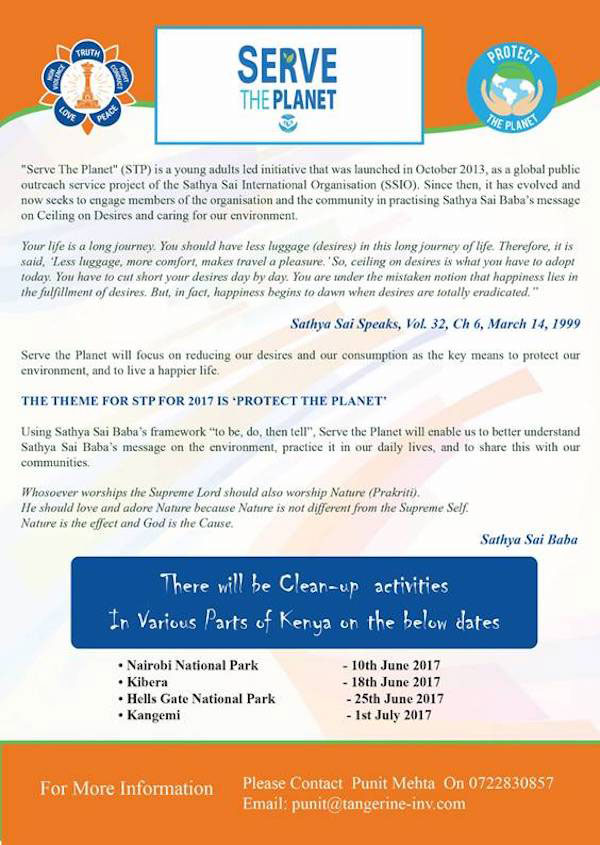 Om Sri Sai Ram!
The theme for Serve The Planet 2017 is "Protect The Planet".
The youth of Sathya Sai Centre – Kenya will be taking part in clean-up activities, particularly plastics, as part of the 2017 Serve The Planet activities.
The locations and dates are as follows:
Nairobi National Park – Sat, Jun 10, 2017
Kibera – Sun, Jun 18, 2017
Hell's Gate National Park – Sun, Jun 25, 2017
Kangemi – Sat, Jul 1, 2017
To participate as a volunteer, please contact Punit Mehta on +254-722-830-857 or at punit@tangerine-inv.com.
With Loving Regards,
Sri Sathya Sai Centre – Kenya